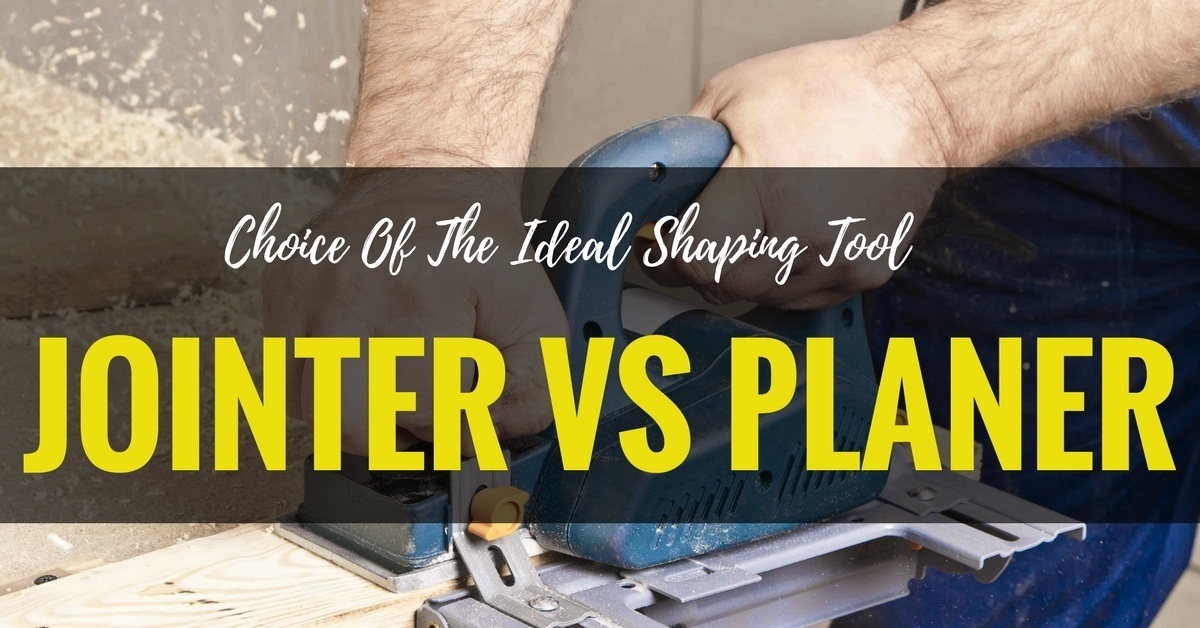 Jointer Vs Planer: Choice Of The Ideal Shaping Tool
A common question asked by wood workers is what is the difference between a jointer and a planter? So here's a detailed discussion on these two types of tools that would help you in this respect:
More...
BOTTOMLINE
While concluding we can say that a planer and a jointer are two completely different tools and an average wood worker generally needs both the tools. But as we summarize we can see that the planer should be brought first.
Whichever tool you use, safety is a major issue. While using a jointer or a planer wearing safety glasses is a must or may be a face shield. Wearing an ear protection suitable for the frequency of noise you are exposed to and wearing protective footwear's while working is also quite important.
The start and stop button of the machine should be in reach of the operator. When you are done with the tool never leave the machine running and check if the cutting head has stopped revolving before you leave.
Do not press hands over the cutter, and don't even try to clean the dust particles from the table with hand or compressed air, only brushes should be used for the purpose..
Last Updated on