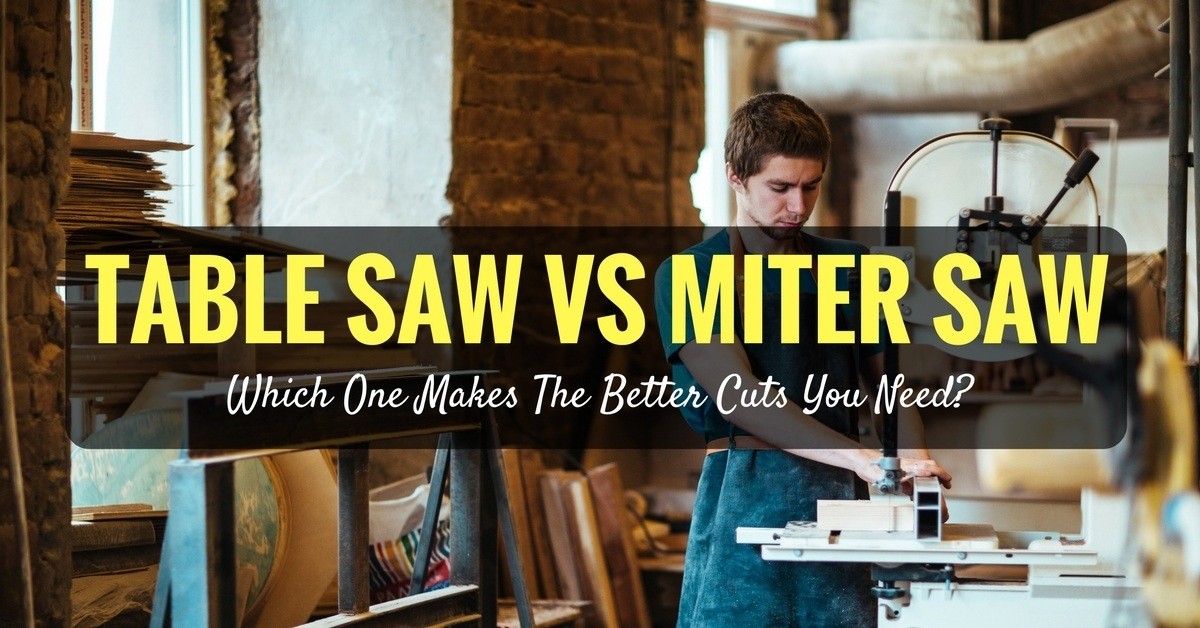 Table Saw Vs Miter Saw: Which One Makes The Better Cuts You Need?
The table saw as well as the miter saw may seem common to a person who is unknown to the wood work industries, so let's try to know these tools better.
More...
General Overview: Table Saw Vs. Miter Saw
Bottom Line
While summarizing we can easily state that the confusion about which tool to choose from table saw vs. miter saw rift is a never-ending, where on one hand miter saw is not at all an ideal tool for long rip cut and on the other hand table saw, as we know, is the basic tool for rip cuts in work pieces.
In a table saw the material moves and the saw blades are stationery and in the case of a miter saw it's completely the other way round where the material remains stationery and the saw blades move.
The miter saw is not really hazardous as the material is stationary and the saw head moves which generally keep hands of the blades.
The blades of the table saw spins in your direction and the firm hold on it needs u to stay near the constant flying splinters where the miter saw blades move in the opposite direction keeping you away from the mess.
Whichever saw you use, safety is a major aspect. So keep the safety measures in mind and get started with the tool you choose!.
Last Updated on